Welcome
Manage your money, order food & more!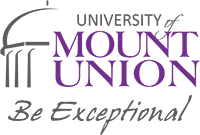 Welcome to Mount Union's Purple Plus Card Management System!
If you have not already done so, please register for access to your account by selecting the "Sign up now!" link below.
If you have any questions or concerns, please contact the Campus Card Office at purpleplus@mountunion.edu or 330.832.2881.
Due to a recent update to our system, please re-enter any stored credit card that you had previously saved. We apologize for this inconvenience and appreciate your understanding.
---
Parents, Guardians or Other Relatives: