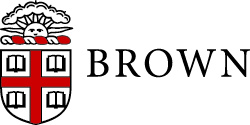 GET Help
Contact Information:
Brown University
Brown Card Office
J Walter Wilson Building
69 Brown Street
5th Floor, Room 511
Providence, RI 02912
Email
About GET
GET is a place where Brown Users can view their campus card accounts and find places to eat on campus. GET provides valuable information about account balances and spending history, and enables you to report a lost or stolen card at any time of day or night.
About Your Brown Email Address
All GET Accounts must be created with your official Brown email address. If you have questions about your official Brown email address, please contact the Brown University HELP desk at (401) 863-4357.
These products operate under a license from JSA Technologies, Inc. under U.S. Patent No. 6,963,857.
Copyright © 2012- 2015 The CBORD Group, Inc.
Address geocoding and reverse geocoding is © OpenStreetMap contributors. Copyright and License